Albania, a "paradise" for travelers and not yet tourists
Albania, long withdrawn and still in the grip of a difficult economic situation, has been opening up to tourism for a few years.
In recent years, Albania has become a fashionable destination for French travelers.
The country closed during the decades of communist dictatorship (1944-1991), is gradually opening up to tourism. If the richness of its heritage and its landscapes attract foreign travelers, its difficult economic situation still pushes many Albanians to leave the country.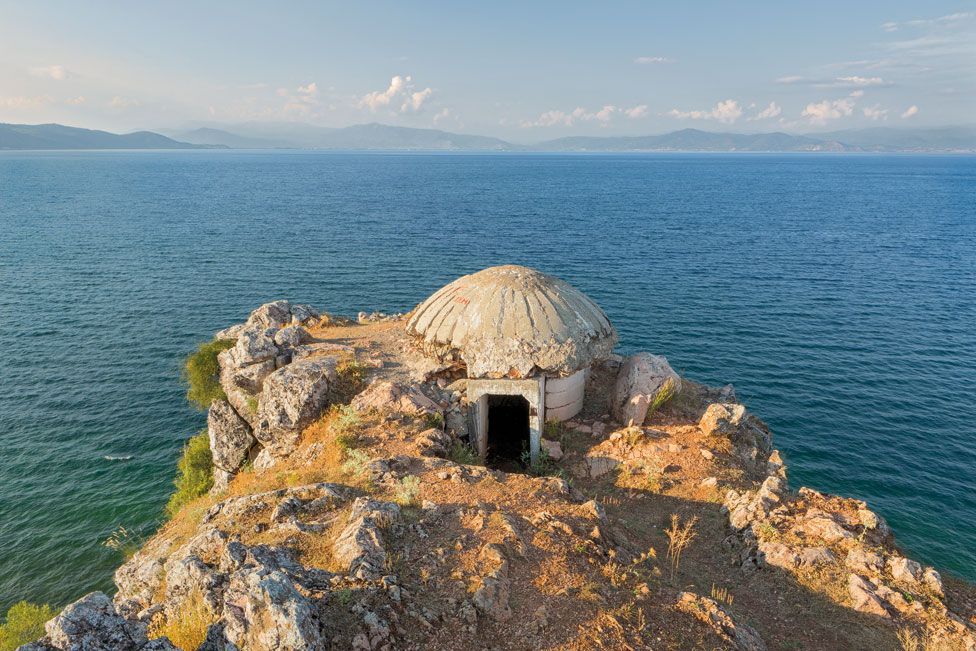 Author of the Voyages etc., blog, Adeline Gressin, discovered the Balkan country last June and found it "so beautiful," in particular, "the Albanian Alps, sublime." But when she got back, she felt a little uneasiness: "I have read many articles and seen reports which described the country as heavenly, and which did not address its history. When you go to countries like Cuba, Cambodia, Albania, you cannot ignore their history. "
Decades of Stalinism
Occupied for centuries by the Ottomans, independent in 1912, briefly democratic during the interwar period, annexed by Fascist Italy during the Second World War, Albania then lived in the second half of the 20th century under one of the toughest communist regimes of this period. That of dictator Enver Hoxha, in power from 1944 to his death in 1985, isolated his country from the rest of the world for decades after successively breaking away from Yugoslavia, the USSR then China.
Since the fall of the regime in 1991, the country has gradually opened up. Today, "people need contact with foreigners," explains Bérenger Thibaut, lover of his adopted country, founder and director of the receptive travel agency Vacances Albanie, based in Tirana. "At the time, they were forbidden to speak on the street to the rare foreigners, party guests, for example, under penalty of interrogations, or worse. "
Land of emigration
Even if communism is no longer, Bérenger Thibaut recognizes it, without any will to denigrate the country: "It is true that life is hard for the Albanians. They have a past which they prefer to erase and forget, and they are trying to leave the country en masse because they have no confidence in their future. It is a beautiful country, but when you come there for the holidays, you can say that it is heavenly. In this context, says Adeline Gressin, "tourism is a real subject for its development."
And Bérenger Thibaut is at the forefront of witnessing its growth; his agency has been "in constant progression since its opening" in 2014, with a peak last summer. Besides, "this is a pivotal period. Attendance is changing. We are leaving the period of enthusiasts, interested in the communist past or archaeological sites, who had sometimes visited all of the Balkans but collided with Albania's closed borders. And we see more and more families with children arriving. "Still spared from mass tourism, Albania is a country," concludes Bérenger Thibaut, "where, as I say to visitors, you are still travelers, not tourists." And that feeling, for sure, is heavenly.
Author: Paul Blondé.