"Tourism in Albania" was born from the idea of accompanying the most curious tourists to discover a fascinating territory like Albania, a country that has become a destination for mass tourism in the last decade.
Among the natural beauty of the North and the well-equipped beaches of the South, the Country of the Eagles is a place suitable for tourists of all ages and needs: from families with children in tow to couples in search of romantic views, passing through groups of young people who do not want to give up the nightlife and for adults who are looking for typical cultural locations. Wherever you decide to go, you will discover that Albania hides beauties that will never make you regret having chosen it as the destination of your trip.
THE GOALS OF THE PROJECT TOURISMINALBANIA.COM
Halfway between an online guide of Albania and an information portal on the territory, tourisminalbania.com has the following goals for its readers:
Provide as much information as possible on the main tourist destinations of the country, with an eye also to the lesser-known sites, to promote tourism on the whole territory
Provide suggestions and advice on how to get to Albania, where to stay and where to eat
Promoting tourist facilities in the area
Provide readers with a truthful idea of Albania, trying to distance them from the preconceptions generated by public information in recent years.
Suggest the best destinations for a trip to the country (cities, beaches, natural parks, archaeological sites, and much more)
Keep readers always updated on what is happening in Albania through industry news and dates of important events.
TO WHOM IS ADDRESSED TOURISMINALBANIA.COM
The website tourisminalbania.com is not only an accurate online guide, mainly addressed to tourists who are organizing a trip in the country, but rather a container of stories, images, and news about one of the most fascinating countries in Europe, able to boast an ancient past full of important historical events. Basin of more cultures, Albania, is, in fact, a magical and fascinating place, which you will discover in every detail through our site.
Authors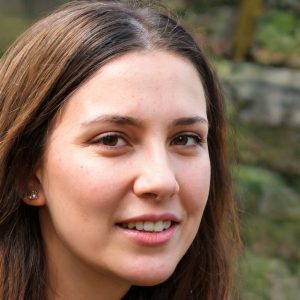 Aurela Bregu
Social Media Strategist, Web Content Writer, and Travel Blogger for tourisminalbania.com since March 2020.