11 Best Things to Do in Albania
Traveling to another country is supposed to be a recreational trip. After months of hard work at the office, you deserve a relaxing break in a country where you can forget about all the work-related stuff. Budget airlines and hotel deals have made international traveling easy and fun. But what is even better for you is to visit a relatively cheaper country to have the best experience.

One such affordable yet jaw-droppingly beautiful country to visit is Albania. Albania is famous for its pristine beaches, vibrant towns, incredible mountain peaks, and scrumptious food scene, a hidden and relatively untouched gem on earth.
Here are the 11 best things that the country has to offer to visitors.
Albania is a small country, yet it is packed with lots of activities for tourists. Here, we look at the best things to do and see in Albania. Don't forget to check them off your list when you are in Albania.
Things to Do in Albania
Anti-nuclear Bunker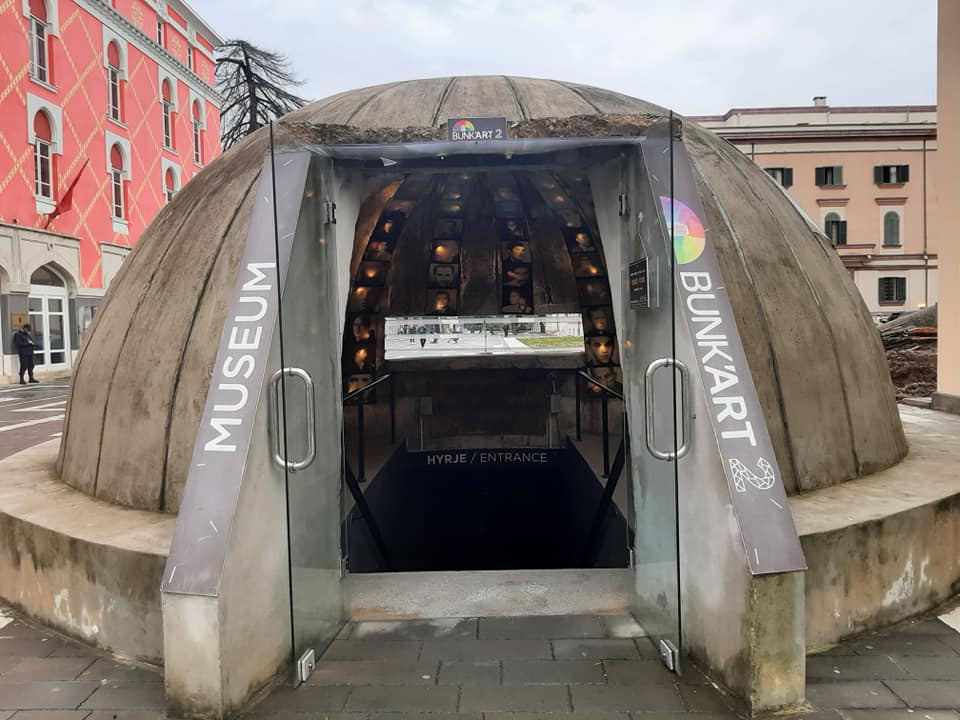 Have you watched Hollywood thrillers that show the world affected by a nuclear war? In those movies, the protagonists focus on building bunkers to save themselves from the dangers of nuclear emissions. In the 70s, the then Albanian dictator, Enver Hoxha, feared nuclear attacks. For his protection, he built a bunker. This unused bunker has now been converted into a' Bunk'Art museum.' This majestic museum offers valuable information to visitors regarding the history of Albania. Another museum-bunker, Bunk'Art2, is an incredible place that honors the victims of Hoxha's dictatorial regime. If you are in Albania, visiting these places is a must.
The Pyramid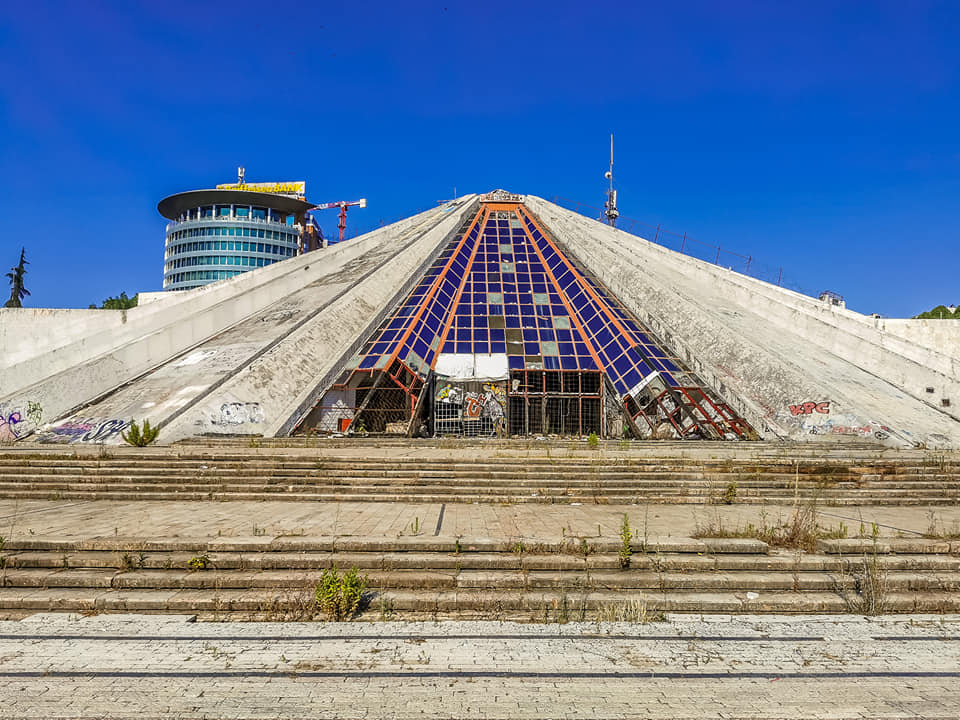 Even though the Albanian pyramid is nothing like the pyramids of Egypt, this human-made building is still a work of art. Designed by Hoxha's daughter to honor her father, the monument has enchanted visitors with its eye-catching design. The pyramid is covered with graffiti and is a favorite spot for children who use it as a slide and skater.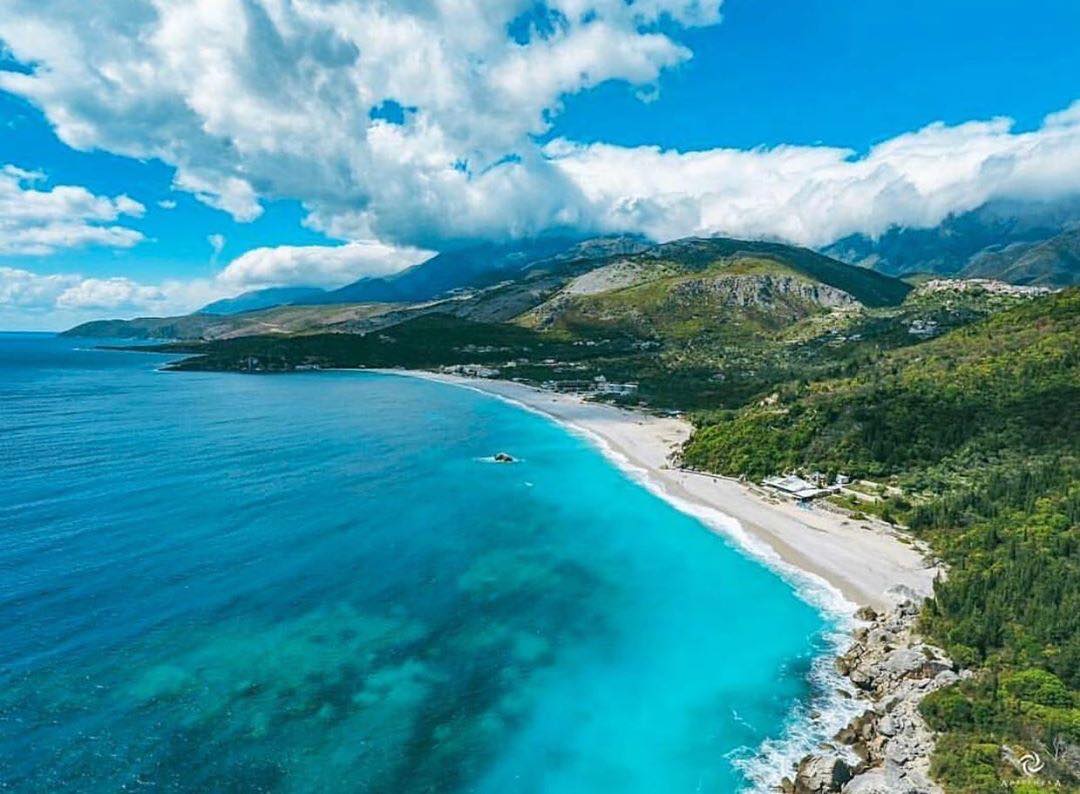 Albania is a heaven on earth. The area is blessed with stunning and picturesque beaches with unrealistic looks. From Vlorë to Ksamil, you will find even more magnificent beaches in the south of Albania that is not inundated with tourists. Spend time on these secluded beaches and enjoy the crystal-clear waters.
Gjirokastër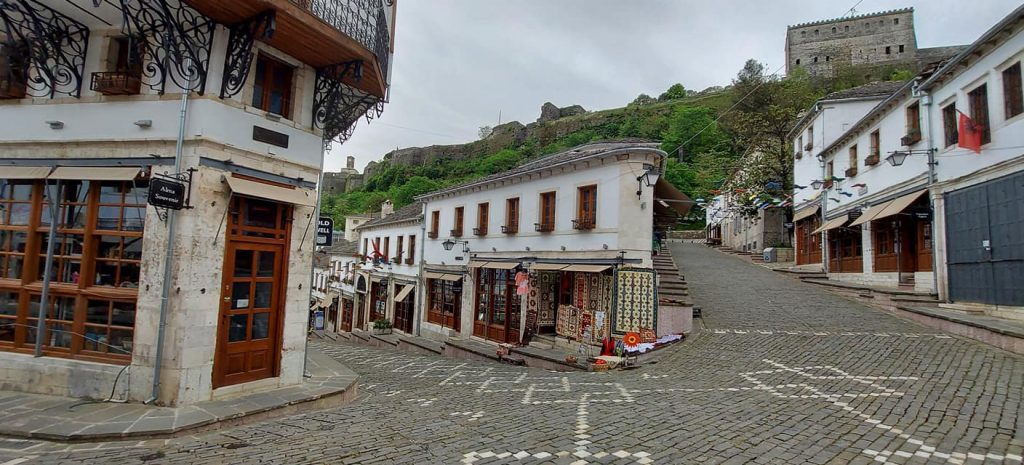 A charming old place, Gjirokastër is a small town in Albania home to breathtakingly beautiful historical sites. Home to Albania's most famous castle, Gjirokastër, is a city you will love.
Referred to as 'the Stone City,' the town has cobblestone streets and stone buildings. Take a walking tour around the town and enjoy the sweet hum of stones as you walk by. Don't forget to click pictures of this town that looks straight out of a fairy tale.
Bënjë Thermal Springs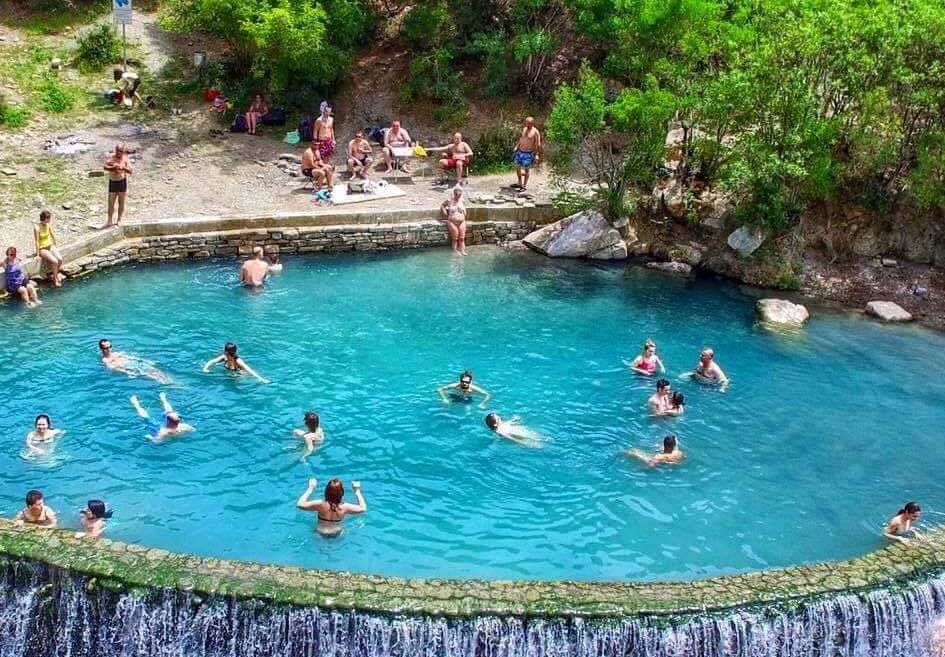 Taking a bath in Bënjë thermal springs is a must. The natural hot springs offer maximum relaxation to travelers who want to relax their muscles. The temperature in the springs remains at 29-30 degrees Celsius throughout the year. For an unforgettable experience, consider scrubbing your body with the healing black mud and then taking a dip in the thermal springs.
---
Read also: Thermal Spas & Hot Springs in Albania
Theth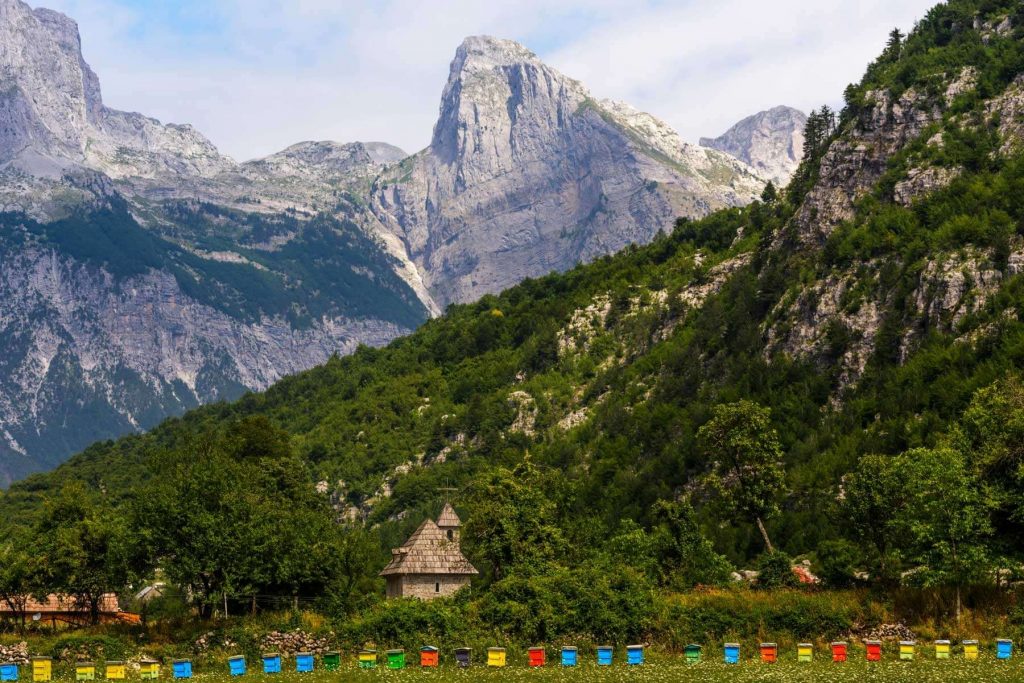 If you love nature and beautiful landscapes, we recommend you take a short to the village of Theth. The natural beauty of this place will remain etched in your mind for years to come. This village will also offer uncountable Instagram-worthy spots.
Mount Dajti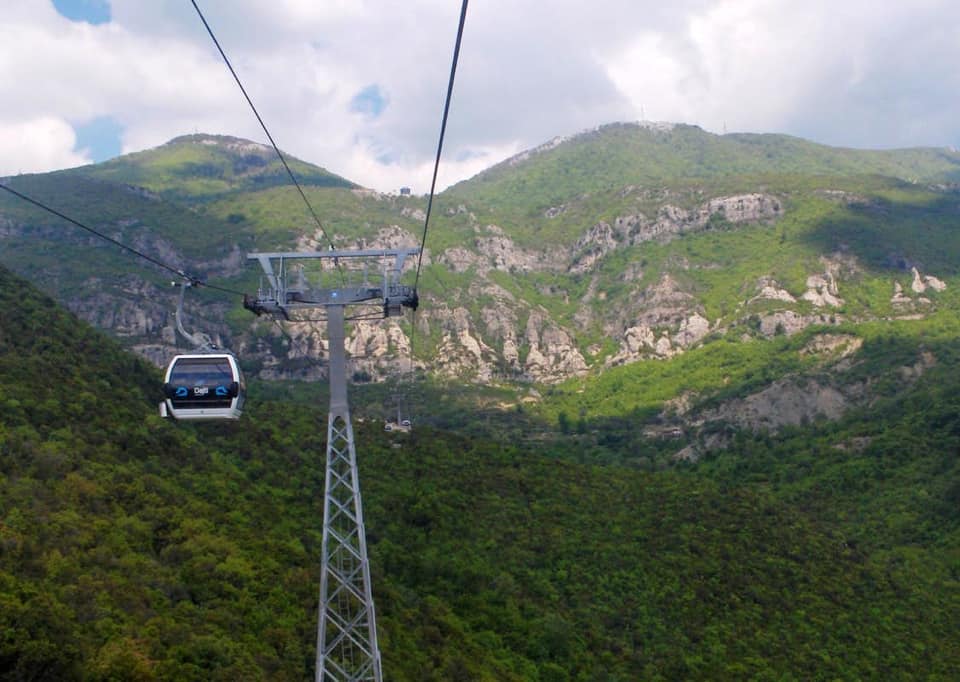 When you are in Albania, consider skipping the hustle and bustle of the city by making a quick trip to the outskirts of Tirana – the Albanian capital city. There, you will be amazed by the incredible beauty of Mount Dajti. In spring, the mountain peak is perhaps Earth's most beautiful photogenic spot. It is covered with pleasant flowers that make the area even more appealing to the eyes.
Et'hem Bey Mosque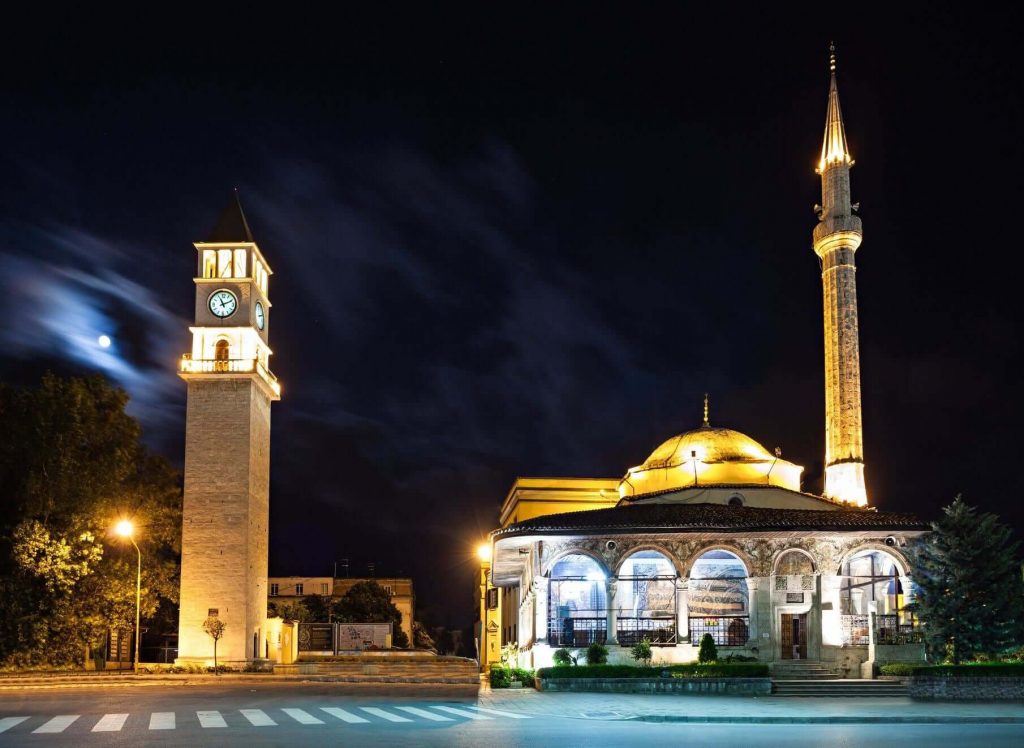 During the iron rule of Hoxha, the country's religious institutions couldn't survive long. In those days of state-backed atheism, many religious places in the country were razed. However, the majestic Et'hem Bey Mosque was spared and converted into a cultural center where the country's bigwigs would hold meetings. This historic mosque is a nice place to visit, so on your visit to Albania, don't miss out on visiting the spot.
The Grand Park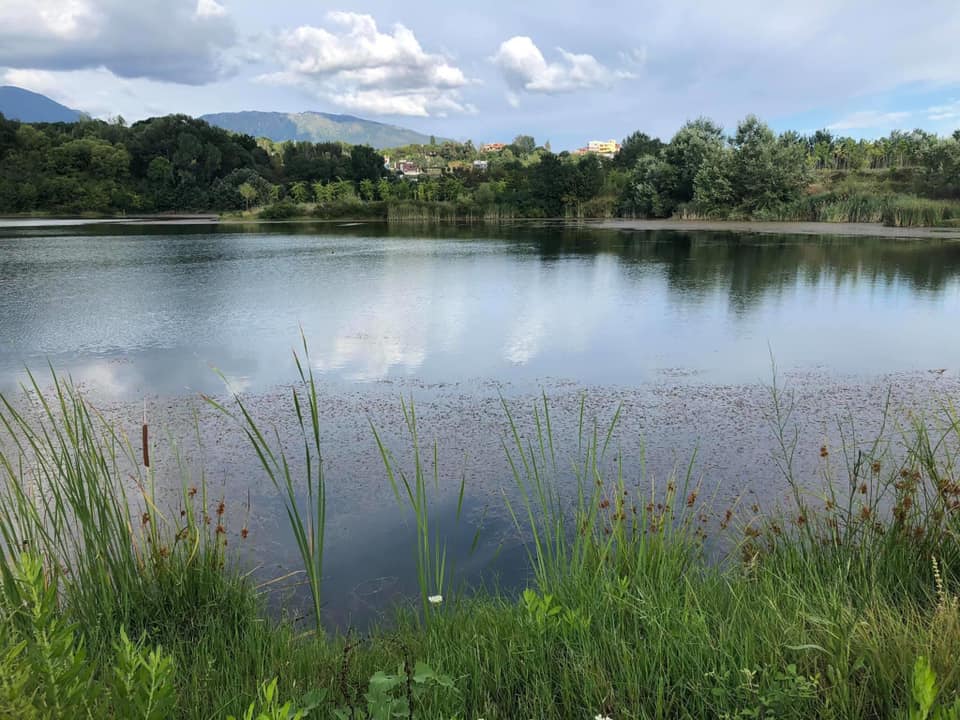 Will your trip to New York be complete if you didn't visit Central Park? No, right? The same is true for Albania's Grand Park, located in the heart of Tirana. Home to the artificial lake of Tirana, the Grand Park is a large green space where you can spend a lazy afternoon under the warm shades of gigantic trees. The place also has an amusement park. So, if you are traveling with your children, you must visit the park and have a fun-filled day with your family.
Shebenik – Jablanica National Park
Shebenik-Jablanica National Park is located in the eastern part of the Librazhd district and includes the previously mentioned mountains bordering
Macedonia. It spans more than 30 kilometers from the village Stebleva in the North to Rrajca in the South and covers an area of 33,929
hectares. As for the ecological values, we can say there are numerous flora, fauna, and tourist landscapes.
Wrapping Up
Albania has a lot to offer. In a single article, we cannot list what you can do in the country. But we do hope that this article proved to be helpful for you to identify the must-do things in Albania. Even if you are traveling to the country on a short trip and will remain in Tirana for most of your trip, you can only do plenty of things in the capital city.