Nightlife in Tirana: 27 best places to party the night away
Tirana, the vibrant capital city of Albania, is a hub for nightlife enthusiasts looking for a good time. Tirana's nightlife scene has something to offer everyone, from trendy rooftop bars to underground clubs.
In this guide, we'll take a closer look at Tirana's best clubs, bars, and discos. Whether you're a local or a tourist, this guide will help you navigate the city's nightlife and discover some of the most exciting spots to dance, drink, and socialize.
So, let's dive into the world of Tirana nightlife and explore the top destinations to experience the city's after-dark culture.
Kino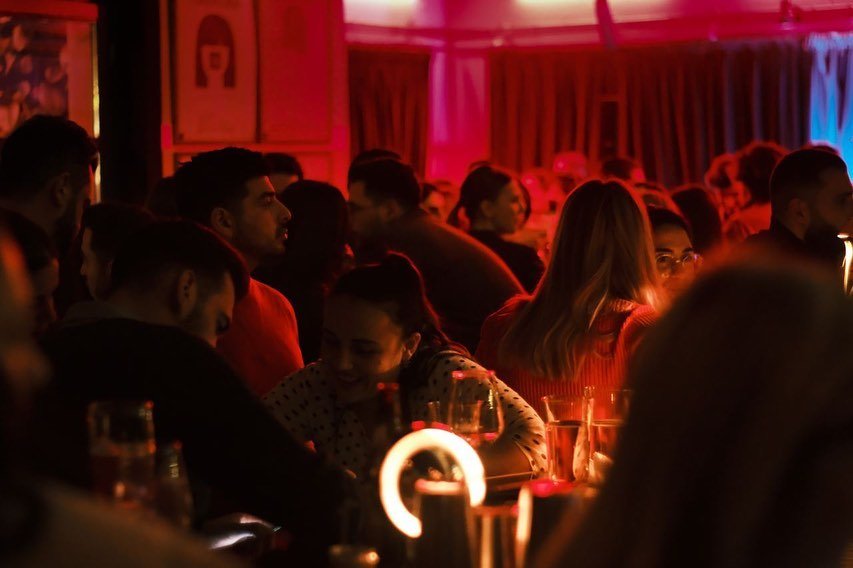 Kino is a fantastic transformation of a former, well-known club in Tirana into a modern, retro, artsy pub.
The nicest part about Kino is that they hold cultural events every week (usually on Thursdays and weekends), including techno and electronic DJs and jazz, alternative, or pop-rock acts.
Since the ambiance is very calm and soothing during the day, you may easily utilize it as a workstation or for coffee.
Anyone who enjoys meeting new people and drinking fine liquor will find something to enjoy at Kino.
Looking for the best accommodation prices in Tirana? Check out our selection of top deals.
Hemingway Bar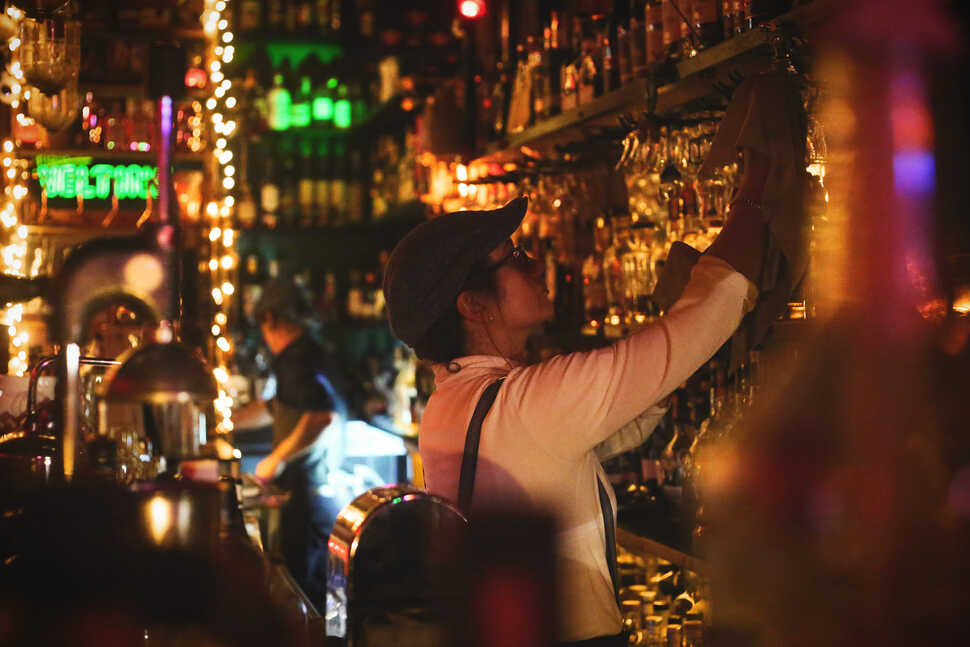 Hemingway boasts a selection of over 100 rums and old-fashioned decor with a bohemian twist. There are welcoming jazz, blues, and tap dance performances.
The Code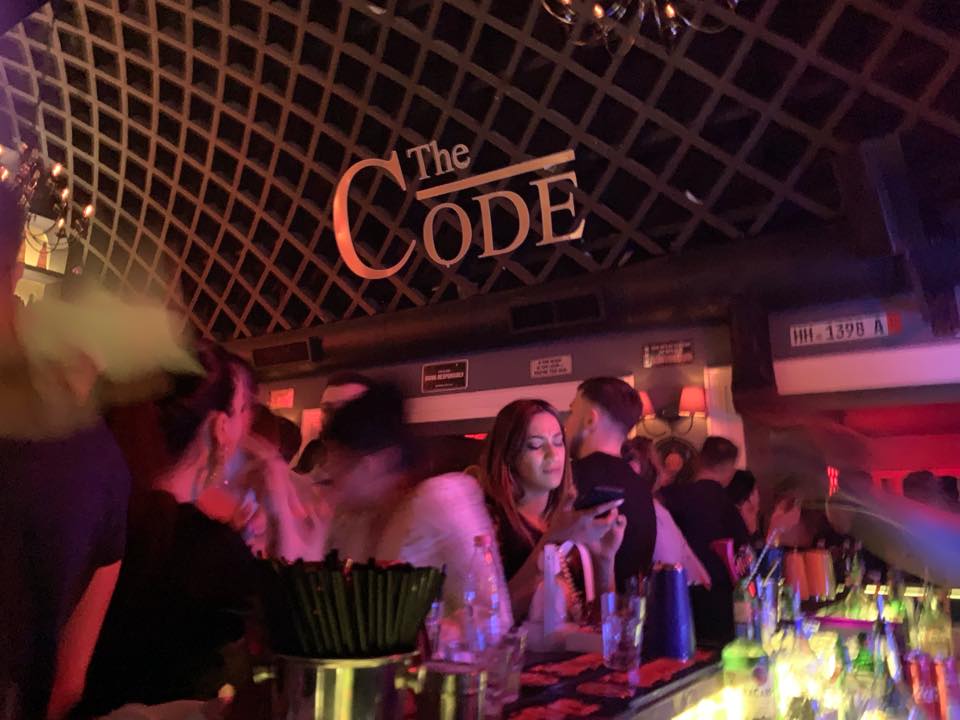 If you want to party till the morning with good music and lots of alcohol, then welcome to The Code. This place is nasty but in a good way!
Radio Bar Tirana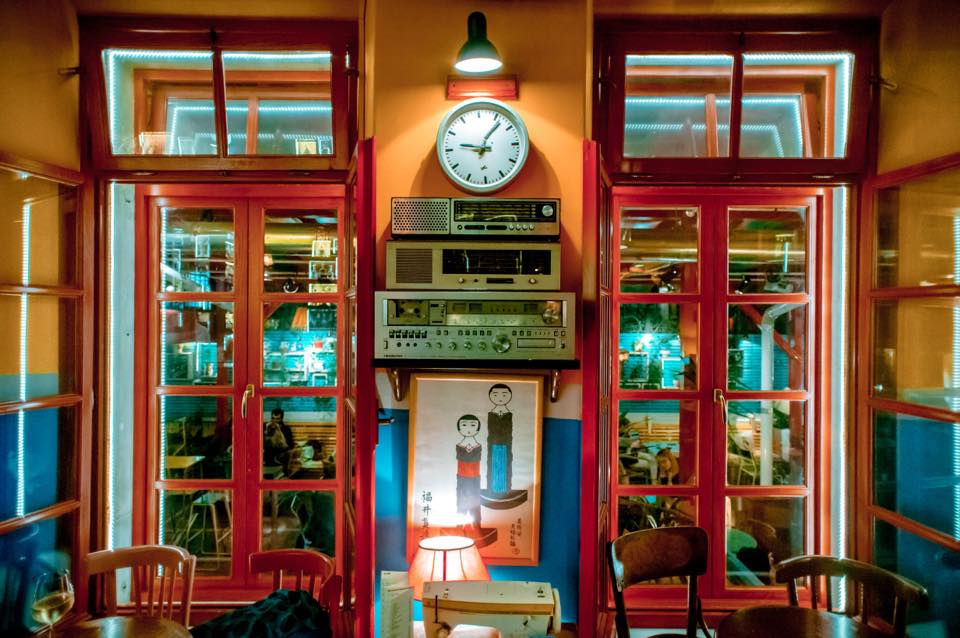 One of the best cocktail bars in Tirana, Radio Bar has a retro aesthetic and distinctive decor, and old radios are thrown around. Old pictures and movie posters are hung on the walls, and the interior decor includes communist-era furniture. This tavern provides inexpensive beverages and frequently hosts evenings with DJ performances.
Nouvelle Vague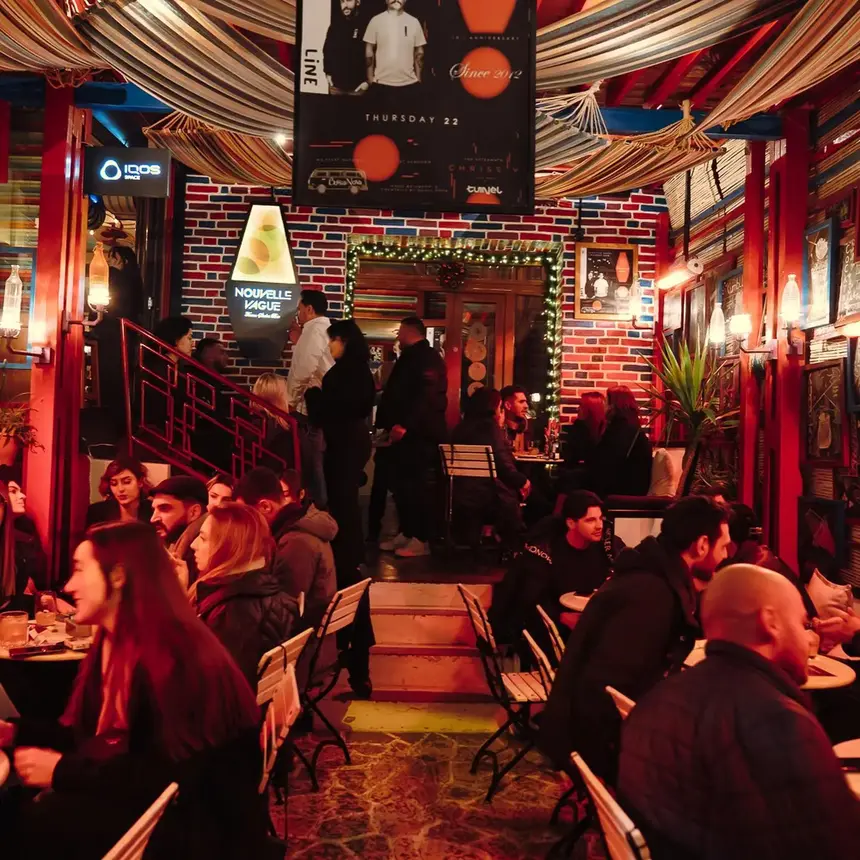 One of the best cocktail bars in Tirana, with a terrific atmosphere, this location is constantly crowded and exciting. The signature cocktails come in a huge variety, and they are reasonably priced. Jazz, indie, and other musical genres are all included in the suggested music, and live performances are offered on weekends.
Observator Wine and Piano Bar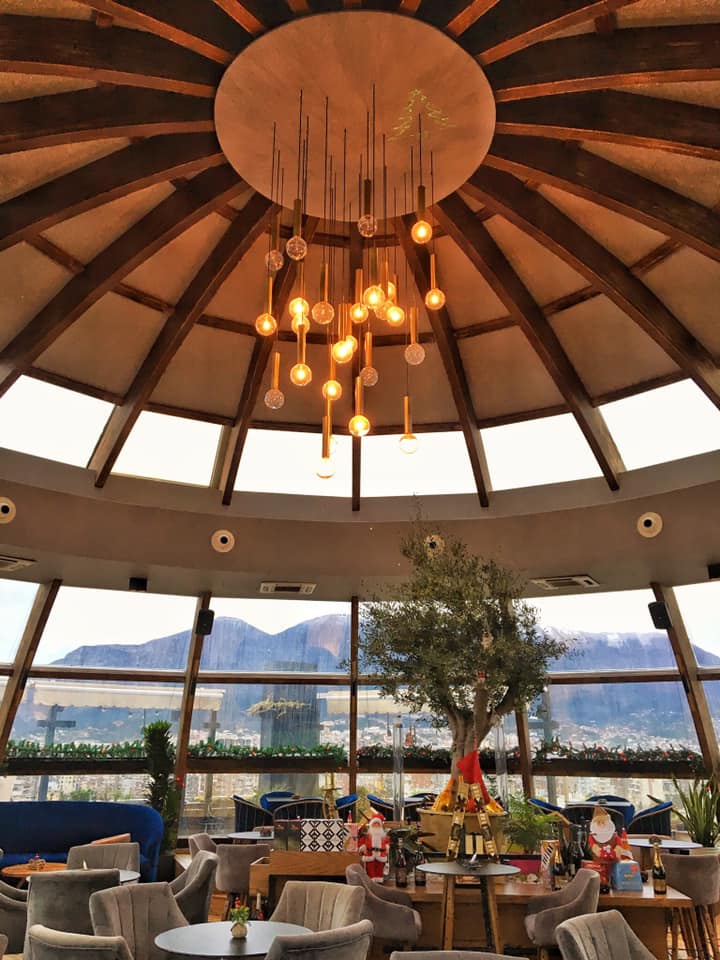 Try the Observator Wine and Piano Bar on the 13th floor, a fantastic location if rooftop bars are more your style. The bar resembles the city's recognizable bunkers; from there, you can see the city in a 360-degree panorama.
We highly advise watching the sunset from here because the bar is open all day.
Padam Boutique Hotel & Restaurant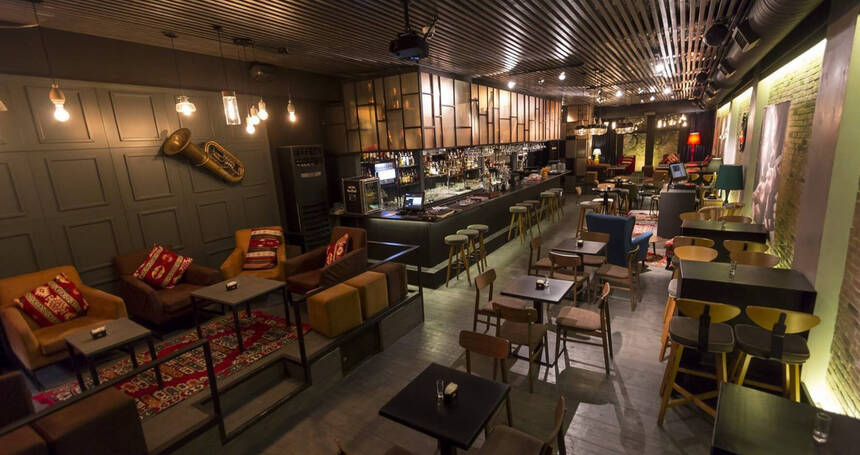 The Padam nightclub is an attractive and classy mansion that swiftly rose to the top of Tirana's nightlife. The trendy bar gives its customers a wide selection of drinks, from traditional spirits to handmade cocktails. In the summer, relax with a cool drink on the lovely veranda or garden while catching up with friends or meeting new people.
My Way
Affordable drinks, tasty food, and a pet-friendly environment: What more could you ask for?
Beer, wine, and cocktails all cost less per drink than they would at most pubs. The bruschettas, sandwiches, and toasts are made using extremely simple, yet tasty, ingredients. Of course, there is also coffee and tea.
The bar is pet-friendly. Two cats, one of which is quite peaceful while the other is full of excitement and can even scare dogs away, live in the bar's outdoor area.
There are just three or four tables overall in the relatively small inside area, however, there are more tables outside. After a long day at work, it is the perfect place for catching up with friends because it is warm and inviting.
A bike rack and a peaceful street are located outside the bar.
Tribeca Bar
In the heart of Bllok area, there is a tiny corner called Tribeca. We'd say it's a very international bar that offers fantastic cocktails at night and excellent coffee during the day. You can order a "Martini shaken, not stirred" there, and they will completely understand what you mean.
Tribeca remains a stylish place that gathers people together.
Pepper Concept Bar
Pepper is a premium club with an original charm and a lovely outdoor garden. One of those places where people go to see and be seen. The best spot in Tirana for an aperitif after a day of touring art and museums.
Charl's Bistro
Fantastic disco bar that has parties on the weekends featuring the greatest musical hits from all periods, as well as live music acts. You can also find superb meals and amazing cocktails.
Izzy Living
With a nice terrace on the street corner, Izzy is a place where people come on the weekend for some fun and a good choice of drinks. The evenings are frequently slightly animated by music and DJ sets.
Muma Bistro Bar
This excellent hangout is incredibly preferred, it has modern furnishings and a feeling that is more European than Albanian.
Colonial
Colonial is probably the most intriguing cocktail bar with over 1200 different bottles and an infinite variety of cocktails. Its warm, inviting ambiance draws influence from Asian culture and it is the perfect setting for enjoying a peaceful evening.
Live music is also present, as well as an indoor garden.
Salt Rest
A fusion restaurant serving delicious sushi and al dente pasta is located on the first floor of this beautifully renovated villa. It also features indoor and outdoor rooms, a cocktail bar, and an outdoor patio on the second floor.
Tulla Culture Center
A cultural hub called Tulla organizes social, cultural, and musical events with well-known singers. If that interests you, keep an eye on their website because the venue draws a young population and produces engaging evenings.
Checkpoint Charlie
Are you a fan of rock-pop music? We got you! Go to Checkpoint Charlie instead of upscale nightclubs to find a crowd that enjoys classic rock music and lots of memorabilia from the Berlin Wall. Finding it won't be difficult because it is in the center of Blloku.
New Irish Pub
New Irish Pub has been in the business since 2005. Thanks to its awesome beers, great music, karaoke nights, and stand-up comedies – the place continues to be one of the coolest.
Illyrian Saloon
Illyrian Saloon is a brand-new pub in the center of Tirana that was motivated by the customs and culture of the prehistoric Illyrians. This establishment is a breath of fresh air in the busy city of contemporary Illyria because it has the perfect balance of delicious drinks, fantastic music, history, and pagan traditions.
City Art
This one's a nice place to hang out with friends while having cocktails and delicious snacks.
Shisha Room
If you're in the mood for shisha, then we got the right place for you. A nice lounge with good drinks and snacks, but most importantly, with great shisha!
Duff Sports Bar
Duff is an American-style sports bar with a menu that includes nachos and chicken wings and walls covered in pictures of American sports heroes. Along with an overwhelming variety of drinks, there is a decent choice of European beers. On steamy summer evenings, the patio frequently becomes crowded. They show a variety of sports, including a ton of high-caliber European football, in addition to limitless basketball and American football performances.
Venue Club
Enjoy live music performances from the iconic Albanian singer Aurela Gacce. If you don't know her, check her songs out. You will love her voice and her energy!
Magic Club
If you want to dance until three in the morning while looking hot as hell and being overdressed, Magic Club Tirana is the only place to go. There are performances by well-known Albanian singers, and DJs are also present to get you moving!
Urgjenca
Urgjenca it's another spot where you can let loose and go crazy! With good music until the first hours of the morning, this place feels like being on psychedelics, in a good way!
Velvet Bar
Last but not least, the Latin dance paradise: Velvet Bar! Here, you'll step into a world of rhythm and passion, where the music moves your soul, and your body follows.
Velvet is the perfect place to escape the stresses of everyday life and lose yourself in the music.
As you enter the club, you'll be greeted by the hypnotic beat of salsa, bachata, and merengue, and the unmistakable scent of exotic spices in the air.
Sky Tower Tirana
Visit the Sky Tower Bar on the rooftop of the Sky Hotel for the best aerial view of the city. The inside of the bar, which doubles as a fine-dining establishment, has a classic-retro aesthetic. You should stop by at any time of day for a glass of champagne to take in the expansive view of a developing metropolis.
Ready to have some fun now that you know all the places?
In conclusion, Tirana's nightlife scene offers a diverse range of options, from lively clubs to laid-back bars and buzzing discos. Whether you're a local or a tourist, there's something for everyone to enjoy. Be sure to check out some of the top recommendations in this guide to experience the best of what Tirana has to offer after dark. Happy clubbing and enjoy your stay in Tirana!
---
Read Also: Best Restaurants in Tirana