11 Best Restaurants in Albania
For tourists visiting Albania, experiencing the local cuisine is a must-do activity. Albania has something for everyone, from street food vendors to fine dining restaurants. Whether you are in the mood for a hearty traditional meal or a contemporary twist on Albanian cuisine, you will surely find something satisfying your taste buds.
To help you make the most of your culinary journey, we have compiled a list of some of the best restaurants in Albania. These restaurants have been carefully selected based on their unique atmosphere, high-quality ingredients, and exceptional service. Each one offers a distinct dining experience, showcasing the best Albanian cuisine.
So, without further ado, let's take a gastronomic journey through Albania and discover some of the country's best restaurants.
Mandarine Restaurant, Vlora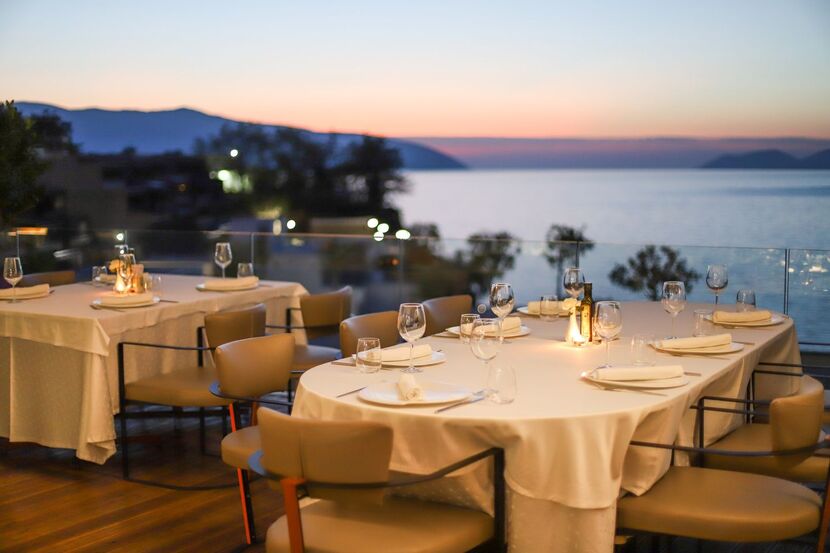 Mandarine Restaurant, located in Marina Bay, Vlore, is a top destination for those looking to indulge in exquisite Albanian cuisine. With its beautiful location overlooking the marina, the restaurant offers a unique, tranquil atmosphere that adds to the dining experience.
The restaurant's menu features a wide variety of traditional international dishes, especially Italian ones, prepared with the freshest ingredients and expertly crafted to satisfy any palate. Whether you're looking for breakfast or brunch, lunch, a romantic dinner for two, or a fun night out for drinks with friends and family, Mandarine Restaurant is the perfect place to enjoy delicious food and stunning sea views.
Mullixhiu, Tirana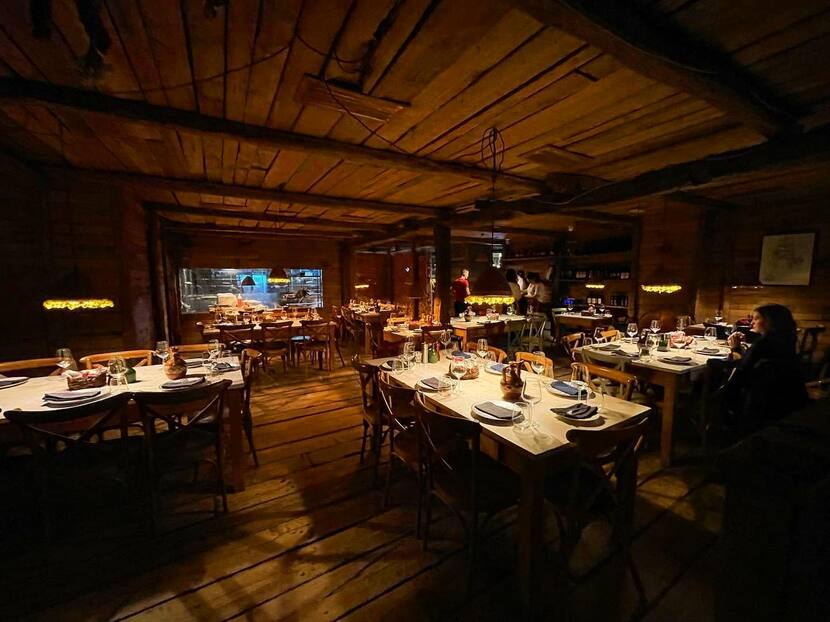 Restaurant Mullixhiu in Tirana is one of the top restaurants in Albania that offers fine dining, great hospitality, and family warmth that honors the tradition and values of Albanian Cuisine. The restaurant's chef, Bledar Kola, is known for his innovative take on traditional Albanian dishes. Dishes from the past that have kept their essence are prepared with a new perspective. Local ingredients we didn't know how to use once are now served with classics to create new dishes and experiences.
The menu features a variety of dishes, from sea bass with black garlic to roasted lamb with white beans. The restaurant also has an extensive wine list, with over 200 wines worldwide.
Read also: Best Restaurants in Tirana
Antigoni, Berat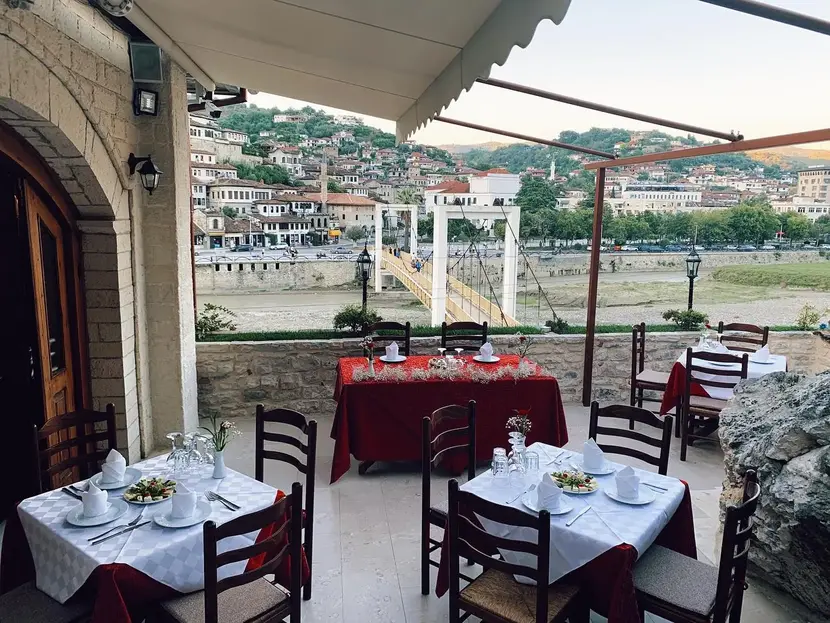 Antigoni Restaurant, located in the picturesque city of Berat, is a must-visit destination for foodies and travelers alike. The restaurant's charming atmosphere and traditional decor create a cozy and inviting ambiance perfect for a romantic dinner or a family gathering.
The menu at Antigoni features an array of traditional Albanian dishes prepared with locally sourced ingredients and perfectly cooked by skilled chefs. Visitors can savor the flavors of Berat's culinary heritage, such as fërgesë, a savory dish made with peppers, tomatoes, and cheese, or Tave Kosi, a delicious lamb and yogurt casserole.
Aside from the delicious food, what makes this place truly magical is the breathtaking view from the city of Berat!
Rapsodia, Shëngjin, Lezha
Directions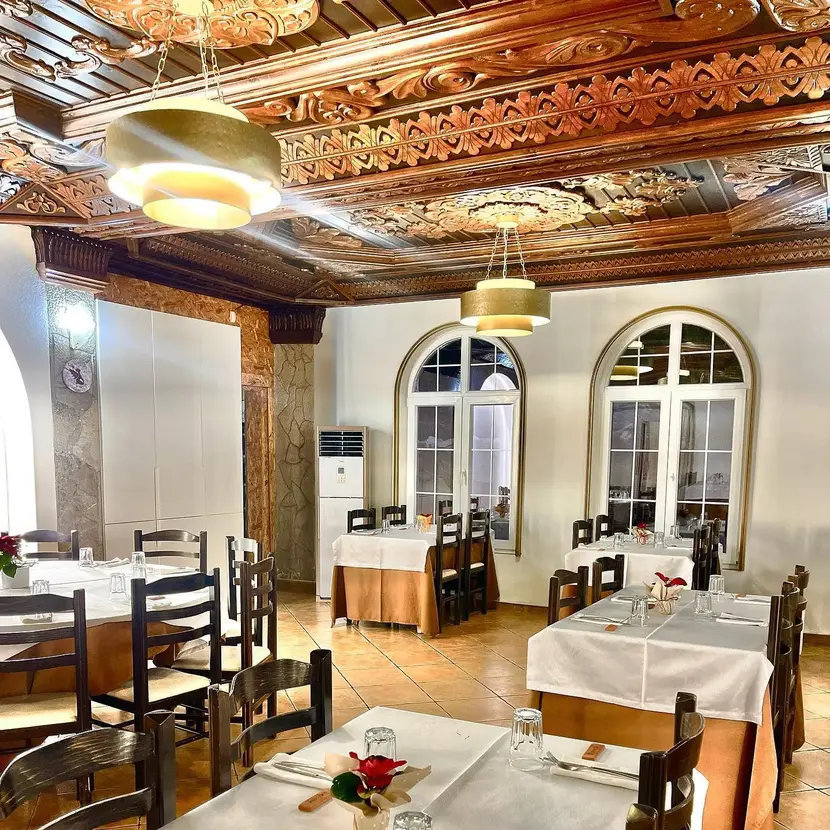 Rapsodia Restaurant, situated in the charming coastal town of Shengjin, Lezhe, is more than just a restaurant – it's a destination that offers a range of services to satisfy every guest's needs.
The restaurant prides itself on serving healthy food, using fresh and locally sourced ingredients to create delicious dishes that cater to all dietary preferences. In addition to the restaurant, Rapsodia also offers hotel services on the second floor, providing comfortable accommodation with high standards for those who want to stay longer.
The restaurant also offers catering services for those looking to host events, complete with decorations and personalized menus for various occasions, from engagement parties to anniversary ceremonies. Rapsodia Dairy, located in the Krajen village, provides for the dairy products market, and the cooperative also produces Sapa red wine, olive oil, and an array of fruits and vegetables. Whether you're a foodie, traveler, or event planner, Rapsodia Restaurant is the ultimate destination for a memorable experience in Lezha.
Rooftop XV, Durrës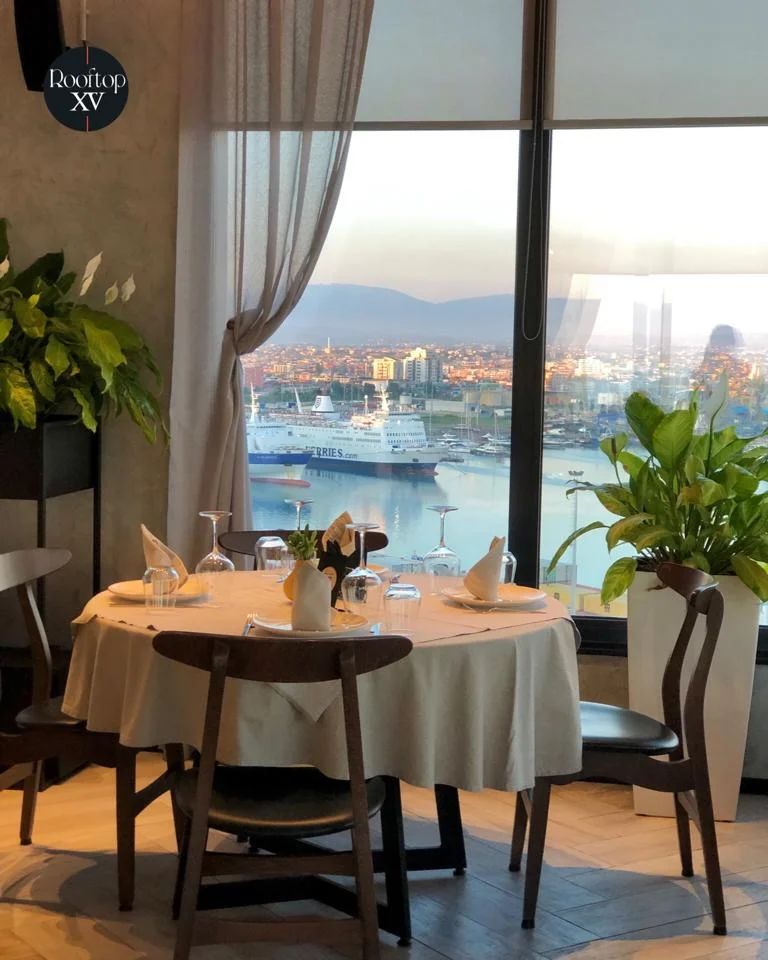 Rooftop XV offers a unique dining experience with stunning sea views from its veranda. The restaurant's menu boasts a delectable array of Albanian and Italian dishes, focusing on seafood.
Rooftop XV will make your evening special even if you only go for an appetizer. And if you're lucky enough to snag a seat on the veranda, you'll enjoy the fantastic views of the Mediterranean Sea while you dine and drink.
Vila Cofiel, Korça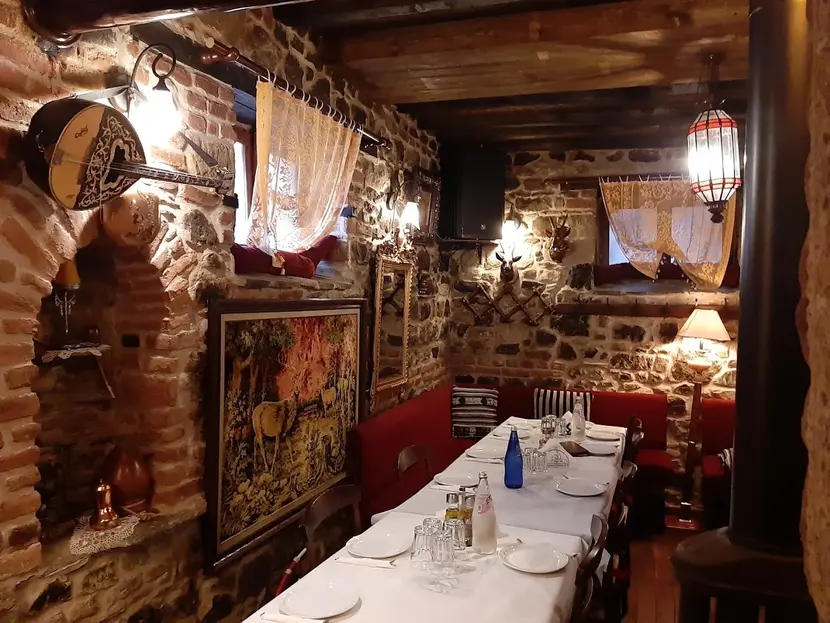 Vila Cofiel in Korça is a top-rated restaurant that combines traditional Albanian cuisine with a modern twist. The menu at Vila Cofiel features a wide range of dishes, including grilled meats, fresh seafood, and homemade pastas.
With its elegant decor and welcoming atmosphere, Vila Cofiel is the perfect spot for a special occasion or a romantic night out. The wine list is also impressive, featuring some of the best local and international wines to complement your meal. If you're looking for an unforgettable dining experience in Korca, Vila Cofiel is undoubtedly the place to be.
The Barrels (Te fuçitë), Gjirokastra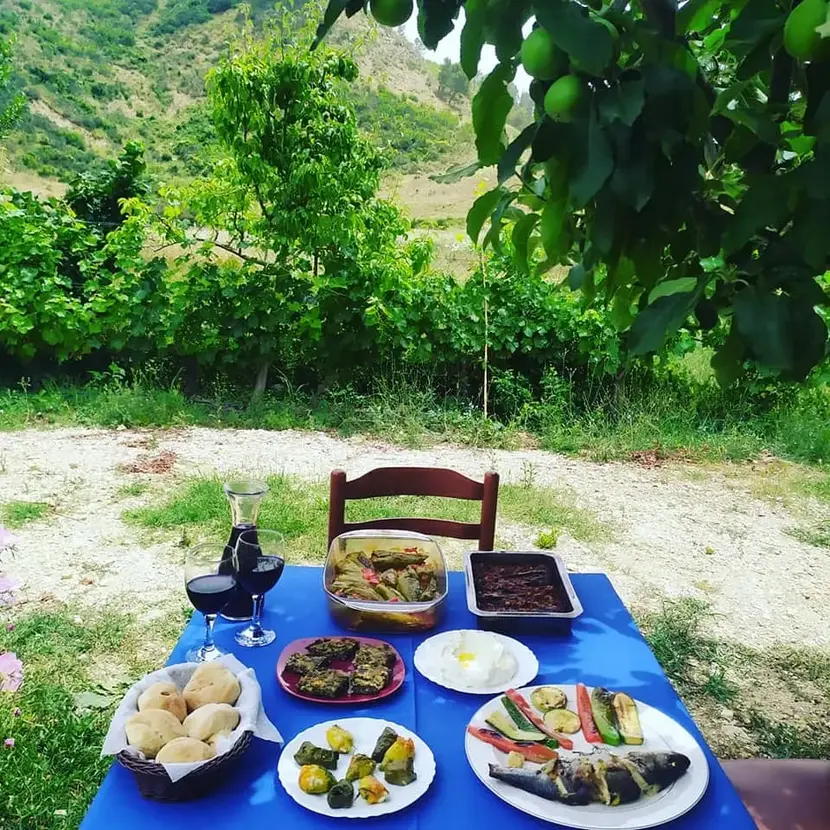 If you're in Gjirokastra and looking for a unique dining experience, "The Barrels" Restaurant is the place to be. As the name suggests, the restaurant is located inside a beautifully renovated wine cellar, adding a touch of history and charm to your dining experience. The menu at "The Barrels" is a fusion of traditional Albanian and Mediterranean dishes, prepared using the freshest local ingredients. From grilled meats to fresh salads, there's something for everyone.
The ambiance is cozy and intimate, with low lighting and wooden barrels lining the walls.
Huqi Agrotourism, Lalëz Bay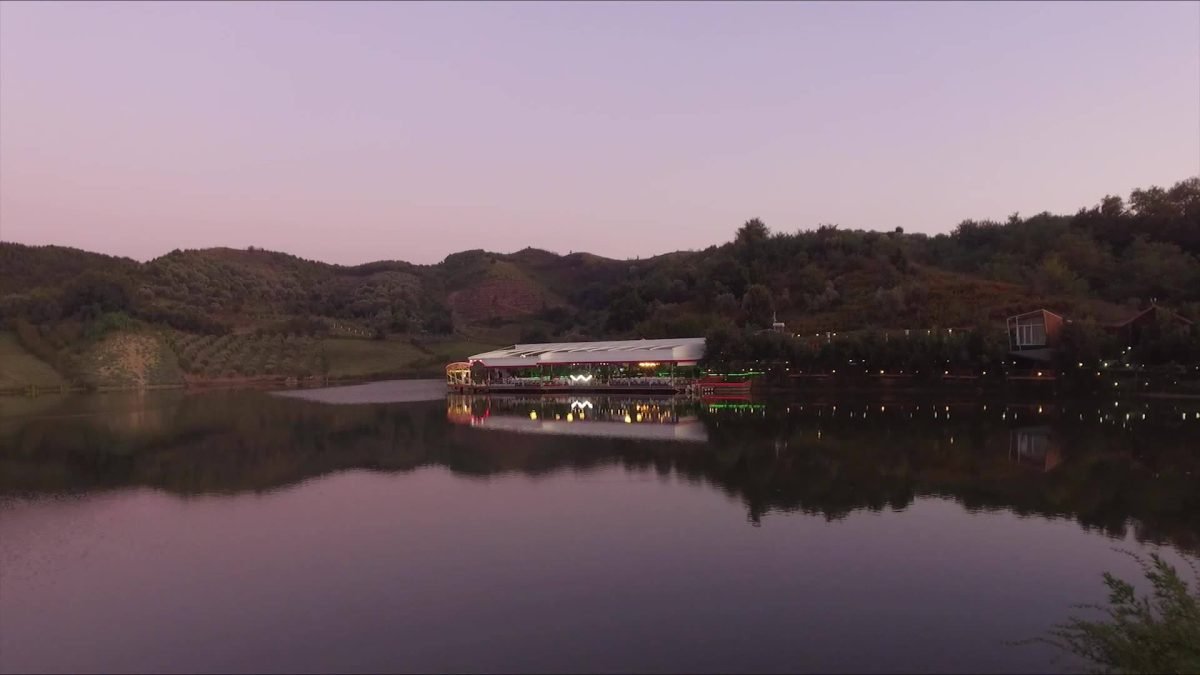 Agrotourism Huqi is an agrotourism farm located by the lake in Lalëz Bay in Albania.
This agrotourism farm is a great destination for everyone. The restaurant offers a great variety of traditional Albanian dishes, and the wine is Albanian made.
The wooden benches and long tables offer space for everyone wanting lunch or dinner at this place.
There is a place for children to enjoy exploring while they wait for their orders. The vegetables are grown just behind the restaurant, and grapevines surround the property.
Mrizi i Zanave Agritourism, Lezha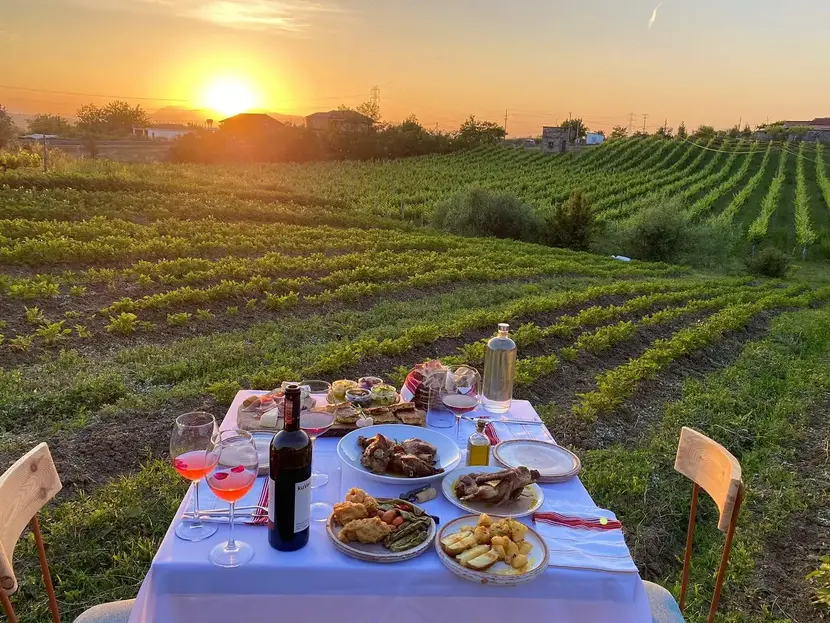 This restaurant is located in the picturesque village of Fishtë and offers fresh, organic food sourced from the surrounding countryside.
The restaurant is known for its farm-to-table approach, with most ingredients sourced from its own farm. The menu features a variety of dishes, from fresh salads to grilled meats.
The restaurant also has a beautiful outdoor terrace with stunning views of the surrounding countryside.
Rozafa, Shkodra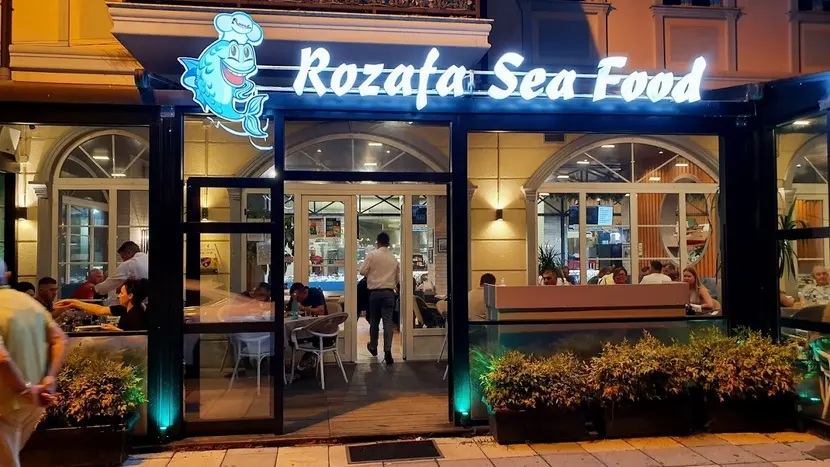 Rozafa Restaurant is named after Rozafa Castle, a historical fortress in Shkodër, a city in northwestern Albania. The castle dates back to ancient Illyrian times and is known for the legend of a woman named Rozafa, who was buried alive in its foundations to appease the gods and ensure the castle's stability. According to the legend, Rozafa willingly sacrificed herself to protect her newborn son, and her selflessness became a symbol of maternal love and devotion in Albanian folklore. The restaurant takes its name from this legendary figure and seeks to honor the rich cultural heritage of Shkodër and Albania through its food and ambiance.
At this restaurant, guests can try nicely cooked prawns, grilled sea bass, and spaghetti. Good beer and wine are worth a try here.
The welcoming atmosphere of Rozafa Sea Food allows visitors to unwind and enjoy themselves. You will be pleasantly surprised by the average prices at this location.
Camping Paradise, Dhërmi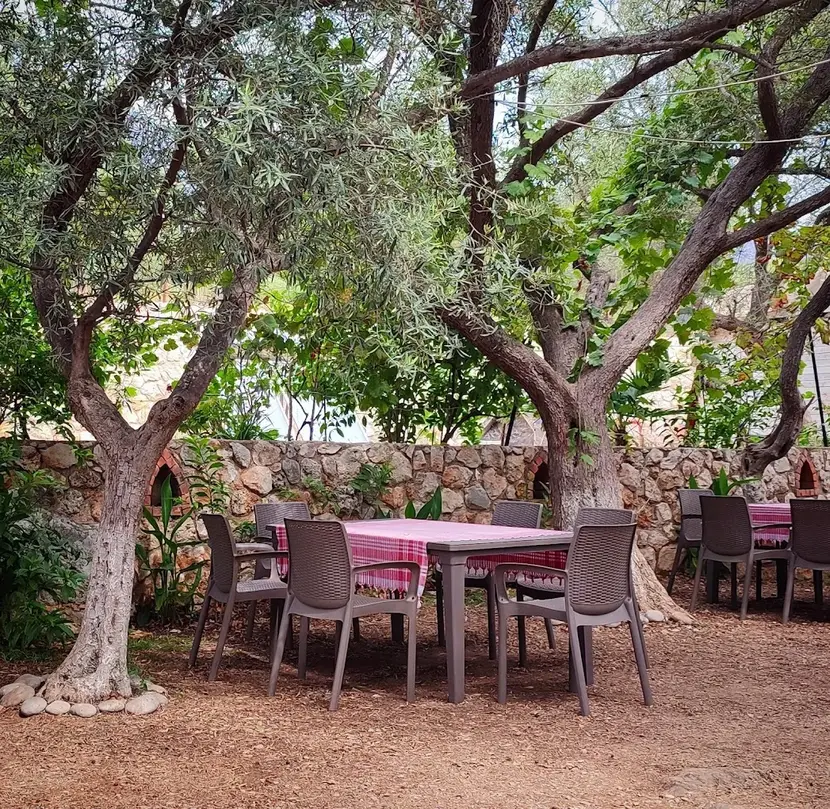 Camping Paradise Restaurant in Dhërmi is a great restaurant and not very pricey. With a menu featuring a fusion of seafood, Greek, European, grill, and Albanian cuisine, the restaurant is perfect for anyone looking to indulge in a variety of flavors.
From freshly caught seafood dishes to traditional Albanian specialties, Camping Paradise has something to offer for every palate. The relaxed atmosphere and stunning coastal views make it the perfect spot to enjoy food.
Hopefully, we helped!
As your culinary journey in Albania ends, we hope you have enjoyed exploring the diverse flavors and dishes this country offers. Albania's cuisine truly reflects its cultural heritage and natural surroundings, from the hearty meat dishes of the north to the fresh seafood of the coast.
We hope our list of the best restaurants in Albania has helped you discover some hidden gems and iconic dining destinations. Whether you are a foodie or just looking to enjoy a delicious meal, these restaurants will leave a lasting impression. However, it is safe to say that Albania has many more great restaurants, so don't be afraid to go out there and explore! These are just a few of the many excellent restaurants in Albania.
Albanians are known for their hospitality and love of good food, and they will be more than happy to share their favorite restaurants and dishes with you.
Finally, we hope your experience in Albania has left you with fond memories and a newfound appreciation for Albanian cuisine. We look forward to welcoming you back soon to discover more of what this country offers.