In Albania, a drink of hospitality, as in most Balkans, raki, is a distillate made mainly from plums, blackberries, mulberry berries, or grapes.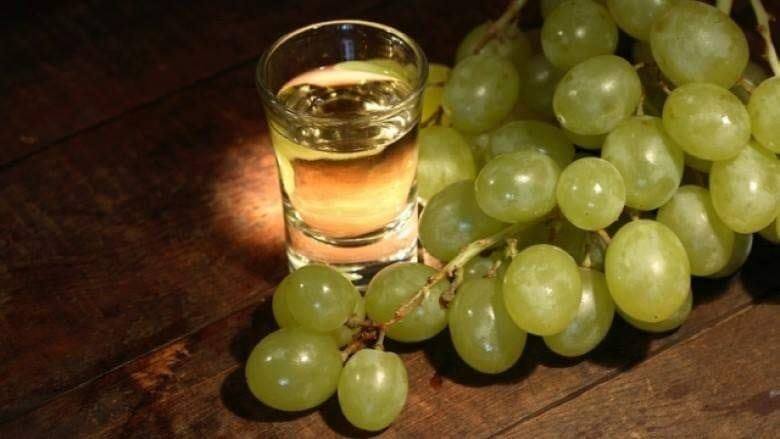 It has its roots in the eleventh century AD, at the time of the first Crusades, with the monks' return who had learned the art of distillation in the East, while its etymology is to be found in the Arabic word arak, "sweat."
With a drink of Albanian grappa and a gëzuar, i.e., a toast, work relationships are established, friendships are made, and happy events are celebrated, such as births, engagements, and weddings, but sad circumstances are also shared.
Therefore, the culture of raki is an unavoidable ritual whose purpose is to demonstrate the host's intention to create a friendly atmosphere and establish positive relationships with the guest.
Often homemade, Albanian raki has a rather strong flavor (even 50% vol), so be careful and sip it calmly when you are offered a small glass at the beginning of the meal, in combination with meze, typical Albanian appetizers consisting of different tastes of different foods, more or less elaborate, or at the end, to facilitate digestion.
The raki rigoni, oregano brandy typical of Përmet, where a variety of wild white oregano grows, and the raki mani, mulberry berry brandy, particularly widespread in the villages near Korça. Rarely for sale, they are still prepared only for self-consumption.
Raki rigoni is considered a panacea for all ills, physical and spiritual, including seasonal ailments: a medicinal remedy to be taken during the winter to soothe the ailments caused by coughs and colds; raki mani, on the other hand, is a unique grappa with a light green color and a delicate aroma of mulberry and herbs, delicious after meals, as well as at any other time of the day.
How do you drink Albanian raki?
Sometimes it is served in a small glass, but it is not drunk like any other shot. In the Balkans, rakia should be drunk while talking with friends, without haste. It is a strong liquor; take your time to enjoy it.