Activities for Children in Tirana
"MOM, I am getting bored!" Have you been on trips where this statement ate your brains out? As parents, you know how frustrating it could be to deal with the nagging of your children. And it's on the trip that you realize that your children's boredom knows no end. You're lucky that you planned your trip to Albania – even luckier is the fact that you are staying in Tirana. The city is a family-friendly place with so many places where your children can have the time of your life. Let's have a look at the places where your children are likely to have a blast! Make sure that you don't have too many activities planned in a day as your kids may get tired soon and would not enjoy the rest of the trip.
Activities for Children in Tirana
These are some places where your children will definitely have a good time:
1.    Dajti Ekspress Cable Car + Dajti Adventure Park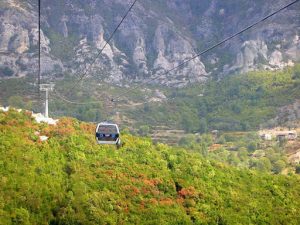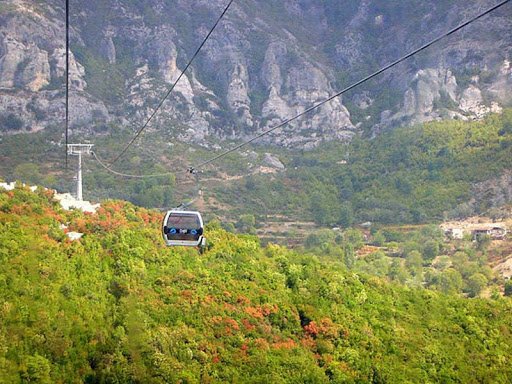 A fun thing that you can do with your kids is a cable car ride to Dajti Mountain from Tirana. In Dajti National Park, there is an adventure park where there are plenty of easy games and trails that your children can enjoy. It is a great place for kids who love adventures.
2.    Skanderberg Square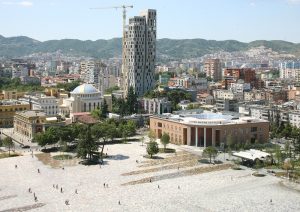 Skanderberg Square is the most famous place in Tirana. It is popular among kids and adults. The center of attention of the place is the carousel where children can have a fun ride. Also, the square is surrounded by beautiful mini-parks, flowers, and benches. It also has iconic platforms. You can use all these places for wonderful pictures.
3.    Rinia Park
Rinia Park is a nice and cozy place in the city. You can take your children there for a quiet evening. It also has a nice café and restaurants nearby where you can eat after your children have a quality time at the park.
4.    Tirana Zoo
Another fun place that your children will love to explore is the Tirana Zoo – on an average, at least 300 people visit the zoo every week. It is situated in Tirana's Grand Park and is loved by kids of all ages. Don't forget to make a trip to this amazing place with your kids. Even though the zoo hosts a few animals, it offers a pedal car ride that is loved by almost every kid.
5.    New Bazaar
Located at Avni Rustemi Square, Tirana's New Bazaar is also a fun place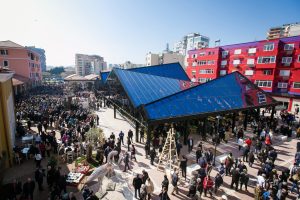 where people of all ages have something to do. Take your kids to the bazaar especially during the weekend when the area holds organized activities such as concerts, open theatres, and fairs.
6.    Grand Park of Tirana
The Grand Park of Tirana is a lovely relaxing place for adults and kids. The park has the Cherry Path playground where the kids can play for hours.
The Final Word
If you prepare an itinerary of your travel and stick to it, planning a trip with children can be a lot more fun.