How Albania is the Best Place for Book Lovers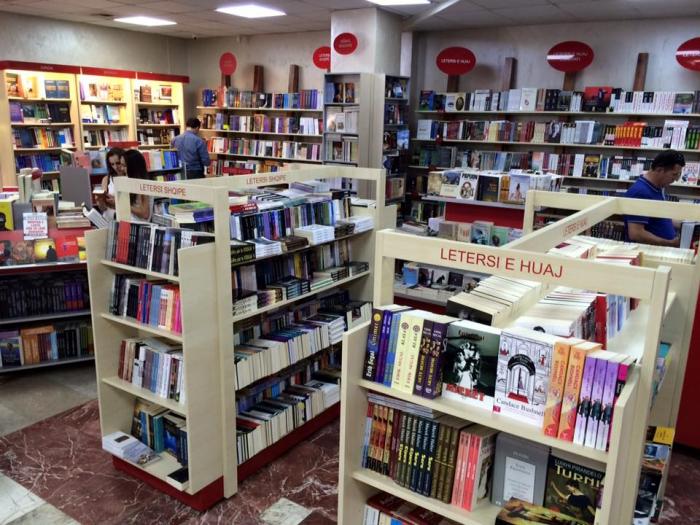 After years of being in isolation, Albania finally gets a chance to welcome visitors. This ethereal place is a culturally rich country that has a lot to offer to all kinds of travelers – even for book lovers. If you plan to visit some bookstores in Albania, here are some of the most popular ones that you can find in Tirana. Have a look:
The Best Bookshops in Albania
People who adore books love to spend some time in a bookstore, browsing through hundreds of books neatly lined together. Or, they love to sit in a cozy corner of a quiet café, spending hours by themselves lost in a fictional world created by the authors they simply adore.
1.    Libraria Adrion
English is not a primary language in Albania. However, this doesn't mean that you cannot find a shop of English books in the country. Libraria Adrion is one such place, which has a vast collection of English books. It is located at a prime location – in Skanderbeg Square. When in Tirana, don't forget to pay a visit to this modern bookstore.
2.    Friend's Book House
Are you in search of a store with a reading space and a library? Then, Friend's Book House is not going to disappoint you. This book-themed café is an ideal place for book lovers who want to spend some time by themselves, enjoying a cup of hot beverage while reading a book. The place also has a quiet reading room. By paying 100lek, you can have access to the room, and you can sit inside and read – or write. You will definitely not regret visiting the place – so make sure that Friend's Book House is on your places-to-visit list.
3.    Furra e Books
The name is derived from an Albanian phrase 'Furra e bukes' which translates to bread oven. And, no, the place is not selling hot-baked bread, it offers food for your brain. The small place has a treasure of books. The place also has some rarest literature books that will be a treat for book lovers.
4.    Tirana Times
The two-story bookstore is another great place in Tirana. Located in the Blloku area, the place is a cozy and quiet spot, where people can have a nice time going through a vast collection of books in various languages and various topics. The place is also a gem for international tourists who can get an English newspaper that covers the local news of Albania.
5.    Street Vendors
Just like you are more likely to find love in unexpected places, you can find the rarest and some of the best books at strange places – on the streets! Along the main streets of Tirana, you will find plenty of street vendors selling the best books available in different languages.
The Final Word
Albania offers something unique and different for every traveler. So, if you plan to visit the country, don't forget to check out these amazing bookstores. Don't forget to buy the rare books you find here.