To the Ancient Greeks and Romans it was "Sason", while the Albanians called it "Sazan".
Sazan is a small island of just under 6 square kilometers, located in front of the bay of Vlora, in the Otranto Channel. A large rock that for decades was an inaccessible military outpost, and is now becoming one of the main tourist attractions of Albania.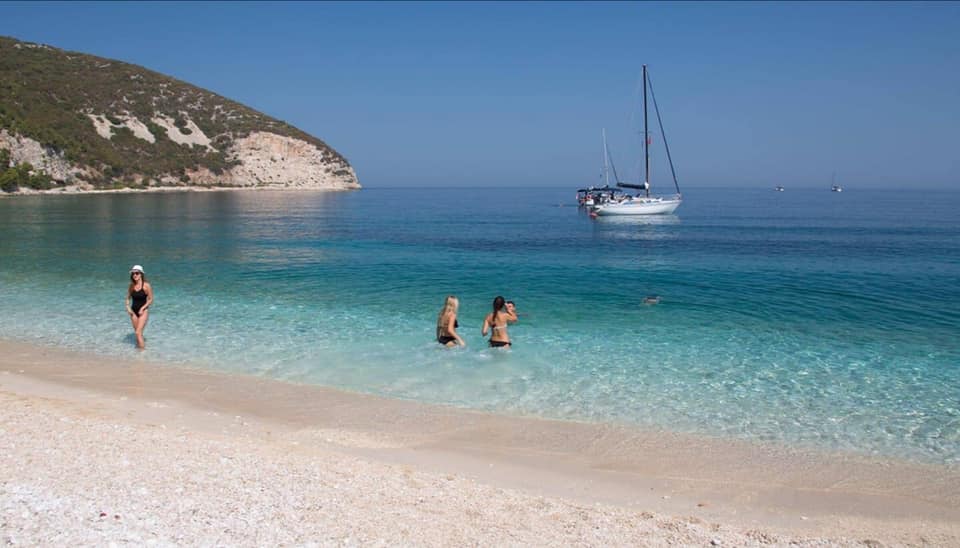 The islet is, in fact, a tiny paradise of wild and uncontaminated nature, where you can explore paths not exactly easy but extremely fascinating and mysterious, evidence of its stormy military past. Here the crystal clear waters and breathtaking beaches are a counterpoint to the wrecks of the Cold War, a part of which has been recovered by archaeologists and exhibited in the Archaeological Museum of Durres.
Sazan's turbulent history resurfaces in every corner of this great rock with a peak of almost 340 meters above sea level, among the 3600 bunkers scattered over its surface and kilometer-long underground tunnels built for the soldiers of Enver Hoxha's communist Albania.
During Fascism, the first fortifications were built here, as well as roads, houses, schools, and theatres. Some of the buildings built during the Italian domination and later during the Cold War can still be admired everywhere, although most of the structures were destroyed during the last joint exercise between NATO and Albanian military forces. These include the Villa that Mussolini built on the islet in 1930.
Sazan is half an hour by ferry from Vlora, the port that welcomes tourists is located on the eastern side. From here, you can walk to the west coast, where Gryka and Xhehenemit (Hell's Gorge) and Gjiri I Djallit (Devil's Gulf) are located, which have a spectacular and very deep inlet similar to an open-air cave.
Going south, you will come across one of the most incredible places on the island, the wonderful Plazhi i Admiralit (Admiral's Beach), nestled between the cliffs, lapped by waters whose transparency is a clear testimony of the isolation that has protected Sazan, allowing it to remain untouched.
Since 2010, the islet is part, together with the Karaburun peninsula, of the Karaburun-Sazan National Park, which can be reached on board of one of the many boats departing from the port of Vlora. Here you can admire the wonderful Haxhi Aliu Cave, considered the largest and deepest in Albania. A unique and exciting spectacle like few in the world.