A Budget Traveler's Guide to Albania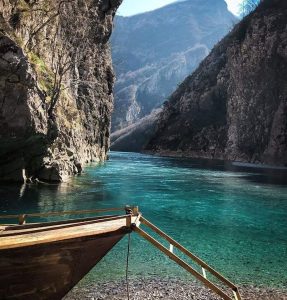 Planning a foreign trip can leave you sleepless. From arranging the return tickets to finding an affordable hotel, it can be a challenging task. Even though traveling is so much fun, it also has the potential to leave a dent in your bank account. Spending your year's worth of savings on traveling doesn't seem like a financially sound decision. But with the increasingly high rate of inflation globally, you cannot possibly make your travel cheap.
When it comes to Albania, you can take a sigh of relief because the country is relatively cheaper. But this doesn't mean that flying to Albania will cost you peanuts. In this article, we bring to you some money-saving tips that will help you explore the country to the fullest without draining your bank account.
Upon watching the vlogs of travelers on YouTube or other video-sharing apps, you couldn't have helped but wondered how these people manage to travel. How do they get that kinda money? The thing is these people planned their trip wisely and kept thinking of ways to cut down on the cost of traveling. Let's find out how you can have a budgeted trip to this beautiful vacation spot.
A Budget Traveler's Guide to Albania
Airport to the City Center
When you are traveling to Albania, you are most likely to land in Tirana – the city where the country's only airport, the Tirana Mother Teresa Airport – is situated. To reach the city center, you have two options available – a bus or a taxi. Many people also opt for pick-up services of their hotel, which also comes at a higher cost. A taxi to the city center will cost you around 2,500 lekë (~$22) for one-way. On the other hand, traveling by bus costs less. For just 250 lekë (~$2), you can move to the city center in about 20 minutes. Once you landed at the airport, go straight to the Rinas Express bus station and begin your journey. However, the journey by bus can be a bit long and tiring, so don't forget to keep the time factor in mind.
Where to Stay
As compared to other European countries, Albania doesn't offer costly accommodation options. Boutique hotels in the country can cost you around $65/night. You can also look at the possibilities of staying at a local. The advantage of staying at a local is not just limited to saving accommodation costs. This will also allow you to befriend a knowledgeable local who can make your trip even more memorable. If you want to go for a luxury living and prefer to spend a night in a five-star hotel, expect to pay $150/night.
Take Free Walking Tours
Many tourist companies in Albania offer free, small-group walking tours. This is not only a great way to learn about the important places of the country, but it will also give you a chance to meet tourists from all over the world.
Walk More
All the towns and cities in Albania are walkable. This means you can ditch the taxis and buses for exploring the city. Wear your comfortable walking shoes, swing the backpack on your shoulders, and keep water bottles in your hands, and set out to explore the country on your own. You'll definitely love walking around small Albanian towns, such as Gjirokastër, as these places are blessed with picturesque beauty.
Get an ISIC card
Many museums in Albania give a 20-50% discount on museums to people who have a valid student identity card. If you are a student, you should get an International Student Identity Card made as the card is globally recognized proof of the status of a student.
Wild Camping
Do you know that the Albanian government allows travelers to camp anywhere in the country? So, what about making the most of wild camping and saving on your accommodation? If you are traveling in a camper van or if you are carrying a tent with you, camping in Albania will be a lot easy for you – and cost-effective too.
If you're traveling with family, it is better if you opt for car rental. Don't forget to get an International Driving Permit (IDP) before you arrive in the country. For $20 per day, you can rent a car. This will save you money that you would have to otherwise spend on commuting with your family – which could be a lot.
Explore Outdoors
Albania has too many pristine beaches where you can have the time of your life. These places don't have any entrance fee, which is a plus. Also, there are a lot of free hiking trails. Exploring these options will help you enjoy the outdoors to the fullest.
Food
Food in Albania is budget-friendly. Expect it to be as little as $1.7 for takeaway food like souvlaki. A traditional filling dinner will cost you anywhere around $5. For the non-Albanian three-course meal, you will have to pay around $15. Fast food outlets in the country will cost you between $4.5 and $6.5.
You can also save some money on food if you consider cooking the meal on your own. How could it be done? Many apartment-hotels come with a kitchen where you can cook a meal easily. When booking your accommodation, make sure that it offers kitchen facilities. This is a great way to save some money. You'll only have to spend close to $30 to buy groceries for a week.
Wrapping It Up
Making a trip to a foreign country can bring your bank balance to zero. On top of this, the costly credit card bills are also a pain. Keeping an eye on your spending during your travels can be difficult. This is why it is best to manage your expenses before you board the plane to a foreign country. There is no denying that Albania is a relatively-cheaper country in Europe, but it is still advisable to save money as much as you can and wherever you can.